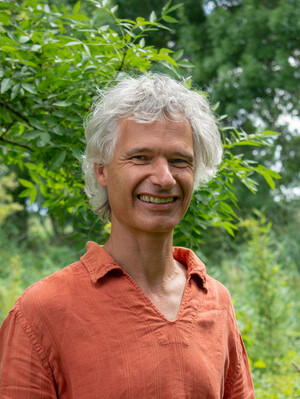 Researcher
Institut Méditerranéen de Biodiversité et d'Écologie, Université Aix-Marseille
Emmanuel studies biotic interactions around plant communities, and especially plant interactions, plant-herbivore relationships and trophic cascades. After being a senior lecturer at the Université de Bordeaux (UMR BIOGECO), he joined September 1, 2022 the Institut Méditerranéen de Biodiversité et d'Écologie and the Université Aix-Marseille.
My contribution in this project is centred around the evaluation of damage by phytophagous insects on seedlings of various provenance.
It's a great pleasure to DREAM with my Quebecers colleague on this beautiful research program.
Habilitation à Diriger des Recherches (HDR) : 2015. Université de Bordeaux, France. « Biodiversité et interactions biotiques dans les communautés végétales de l'Anthropocène… »
Thèse de Doctorat : 2001. Université de Grenoble, France. « Approche expérimentale de la compétition entre graminées dominantes et de l'herbivorie par les Orthoptères dans une pelouse sèche collinéenne »
Diplôme d'Études Approfondies : 1996. Faculté des Sciences de Saint-Jérôme, Marseille.
---